Al-Mustafa Towers, Office No #2, 2nd Floor, F-10, Islamabad
Social Media Marketing Service
In Pakistan
Isloo Offers Smartest Social Media Marketing Services Based in Islamabad, Pakistan
How Social Media Marketing Works?
We can simplify the task by doing a plan and consultancy for you. We assist you in each step with proper guidance.
Strategy & Implementation
We start generating desired results by strategizing every plan. After observing all the possibilities keenly we head towards the implementation step.
We work tirelessly to produce targeted results. After getting the needed results we finalize everything by creating a task report to evaluate the success graph.
Audience research
It is very important to get a targeted audience as your followers. We planned our research pattern in a way to get a targeted audience.
Channels Optimization
We do Channel optimization to improve the customer experience, increase interactions, and drive incremental revenue within a single marketing channel.
Graphics Designs
This is a graphics era. A catchy design can grab many people's attention. We create catchy and conceptual designs to behold many sights.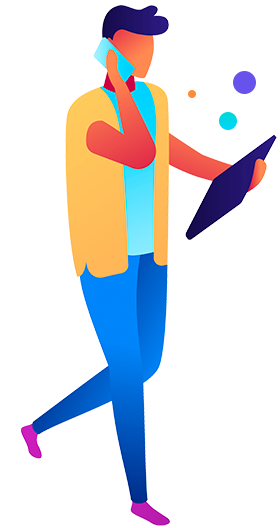 Posts Management
Post Management is the key to traffic generation. We do post-scheduling to increase the traffic rate.
Campaigns Creations
Campaigns help a lot in business growth. We planned timely campaigns according to events to catch everyone's attention.
Results & Reporting
We carry out Results and Reporting in a manner that makes sense to your target audience. It also planned to grab business beneficiary results.
Smart Social Media Marketing in Pakistan
We provide you solutions that are beneficial for your marketing needs with complete honesty and dedication as we have great and years of experience in digital media marketing.
You will be satisfied after working with our hardworking, supportive, and friendly team.
We are available and approachable on a call and you can get our services just by giving us a call.
100% Satisfaction For Our Clients
We have a team of thousands of clients who are known for their honesty and credibility. We have certified team members and experts in our team. Our team is well aware of all the tools which can be used to confront the competitors.
House 70, Street 5, E-11 Northern Strip Pakistan
Welcome to Isloomarketing.pk. Visitors to this website agree to hold harmless and defend the officers, employees, and agents of Isloomarketing.pk against any claims for damages of any kind resulting from the use of any tools or information provided here. Isloomarketing.pk strives to provide the most up-to-date real estate information and tools but makes no warranties as to the value of the information provided herein.